What is Adobe Experience Manager?
Adobe Experience Manager is one of the best content management systems for building enterprise level websites. Through Adobe Experience Manager you can drive innovative digital experiences and empower your brand. Adobe Experience Manager is used for building websites, mobile apps, and forms, and allows organisations to create, manage and deliver content, and provides easy management of marketing content and assets.
Regardless of the industry in which you operate, Adobe Experience Manager is a solution that will simplify the management and delivery of websites' content and assets.
Your success. Our passion.
Quit the race for in-house engineering capability and hire the best of the best instead.
As a Bronze Adobe Solution Partner, we will implement Adobe Experience Manager for seamless deployments. By partnering with us you will get personalised service and experience, ongoing value and proven delivery release cycle.
In addition to AEM Software Engineers, our team also includes different roles like Software Architects, DevOps, Content authors, Scrum masters, Business Analysts, Product Owners, and Mobile developers.
Get in touch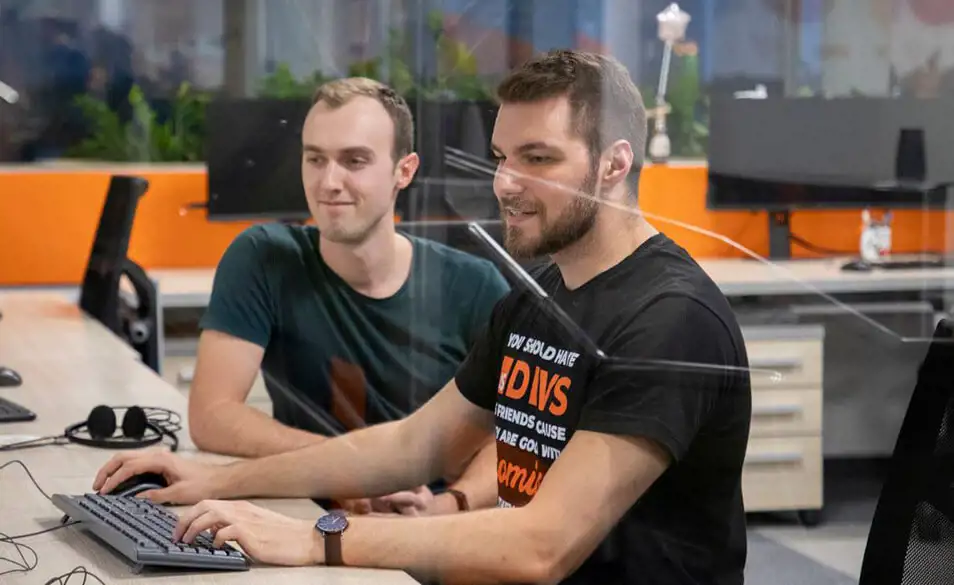 Unsere Stärke in Zahlen
Kunden, die uns vertrauen
How to find the right software development partner for AEM?
There are a few steps that will make the process of choosing the right Adobe experience manager partner easier for you and allow you to make the best decision:
Create a list of potential companies that can implement Adobe Experience Manager
Be sure to validate their domain expertise and technical knowledge
Validate that they have all the roles needed for your project
Get to know them and their company culture
Ask for references and case studies
Make a shortlist of companies and make a pros and cons list for each one of them
Negotiate terms and pricing
Book a call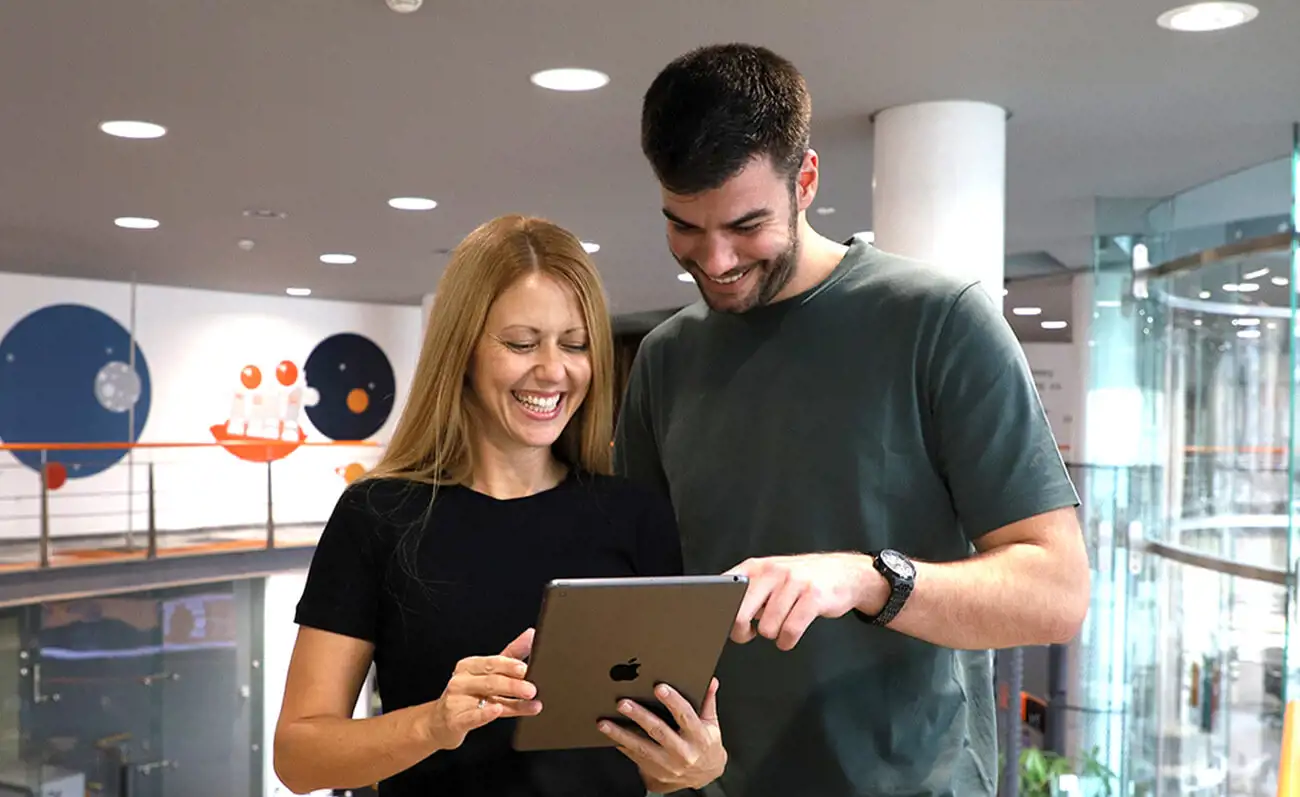 Our Process
Get to know us, our work methodology and our company culture. We know that there's no "one-size-fits-all" solution when it comes to software development. This is why we want to learn more about your project's needs to match you with the right software developers from our 750+ professionals.
Benefits of Adobe Experience Manager
AEM helps companies by providing collaborative tools to quickly deliver personalised content experiences to every customer, regardless of the device they use. Here are some of the key Adobe Experience Manager benefits:
AEM gives you a responsive web design and the ability to design web pages that adapt easily across all devices. The result is that your website engages successfully with your users across all platforms.
Adobe experience manager can be easily integrated with other Adobe solutions. Using AEM connectors, you can have the option to integrate AEM with all third-party tools.
AEM sets up individual workspaces for different projects, and therefore helps streamline workflows. All members get an assigned role that simplifies work between different groups.
With Digital asset management, you can source content from a range of sources using automated workflows. The Digital asset management includes visual searching, multilingual assets management, enterprise-grade metadata, and smart tagging that helps you store, find and manage your assets.
AEM gives you flexibility to publish web content, and makes it easy to create content through a central platform.
AEM is one of the most secure and reliable CMS platforms supporting all the standard authentication protocols, and offering privacy of all your business's data.
Which business model suits you?
Different budgets, deadlines, challenges, and requirements. There is no one-size-fits-all approach to software development. To match your exact goals and ambitions, we offer two types of business models:
Time & material: Greater control. Flexibility. Participation in candidate selection. With no rigid processes or end dates, this business model is easier to scale up or down as your business needs change.
Fixed price: Fixed scope. Fixed budget. Fixed timeline. Those are the main benefits of the fixed price model. You set the requirements upfront, and we deliver the project within them.
Many clients choose to start with the fixed-price model. However, as their project scope evolves, they typically shift to the time & material model.


Give your business the
strength

,

skills

and

firepower

it needs to succeed.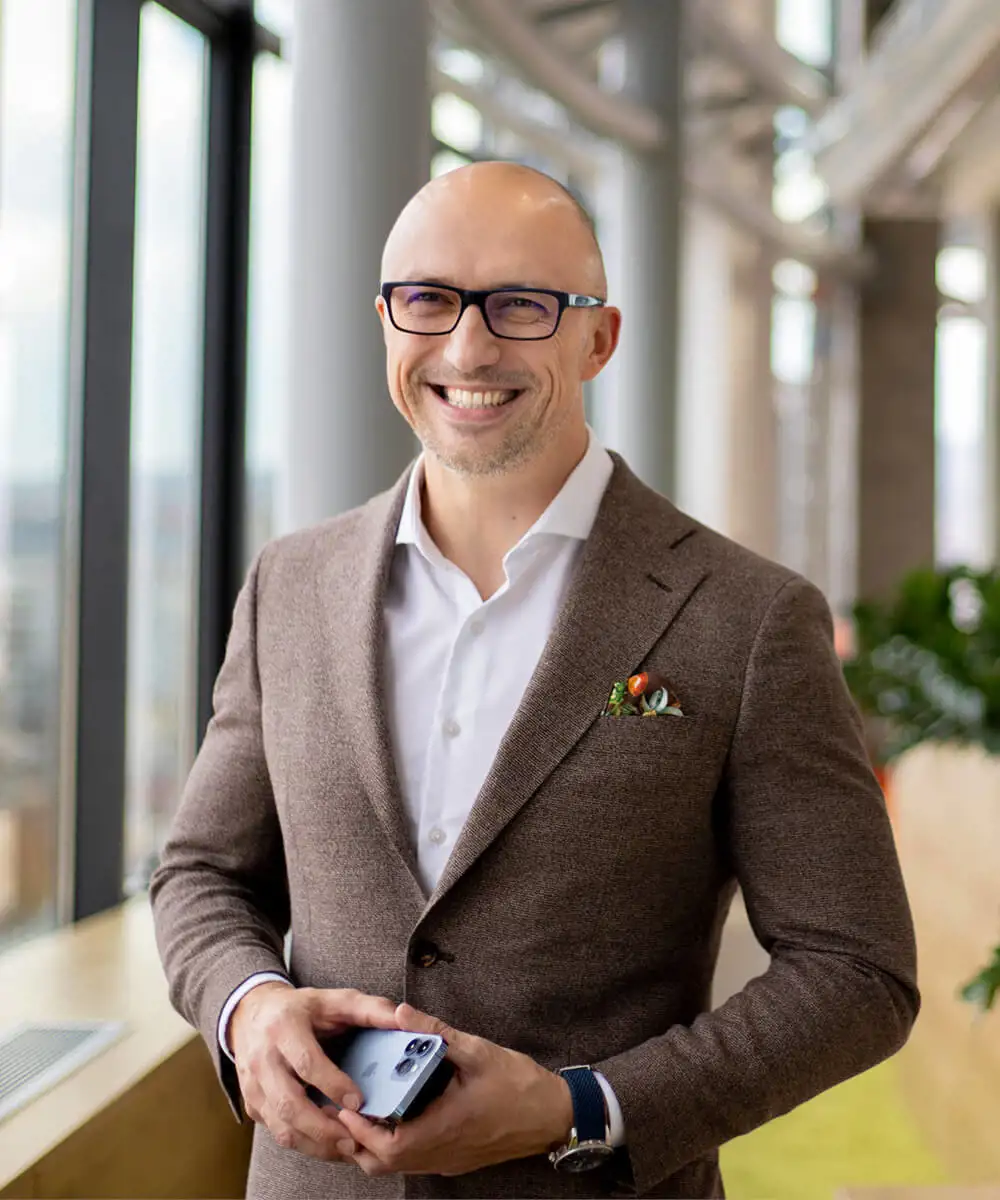 Saša gründete Vega IT vor 15 Jahren zusammen mit seinem ehemaligen Mitbewohner Vladan an der Universität. Ihr Traum, ein IT-Unternehmen zu gründen, hat sich zum führenden Softwareentwicklungsunternehmen mit mehr als 350 Entwicklern in Serbien entwickelt. Wenn Sie lieber eine E-Mail senden möchten, wenden Sie sich bitte an sasa.popovic@vegait.de.
Echte Menschen. Echte Profis.
VEREINBARE NOCH HEUTE EIN TELEFONAT.
Schicke uns deine Kontaktdaten und eine kurze Beschreibung deines Anliegens, und wir melden uns innerhalb von 12 Stunden bei dir.