What Is
Hybrid Mobile

App Development?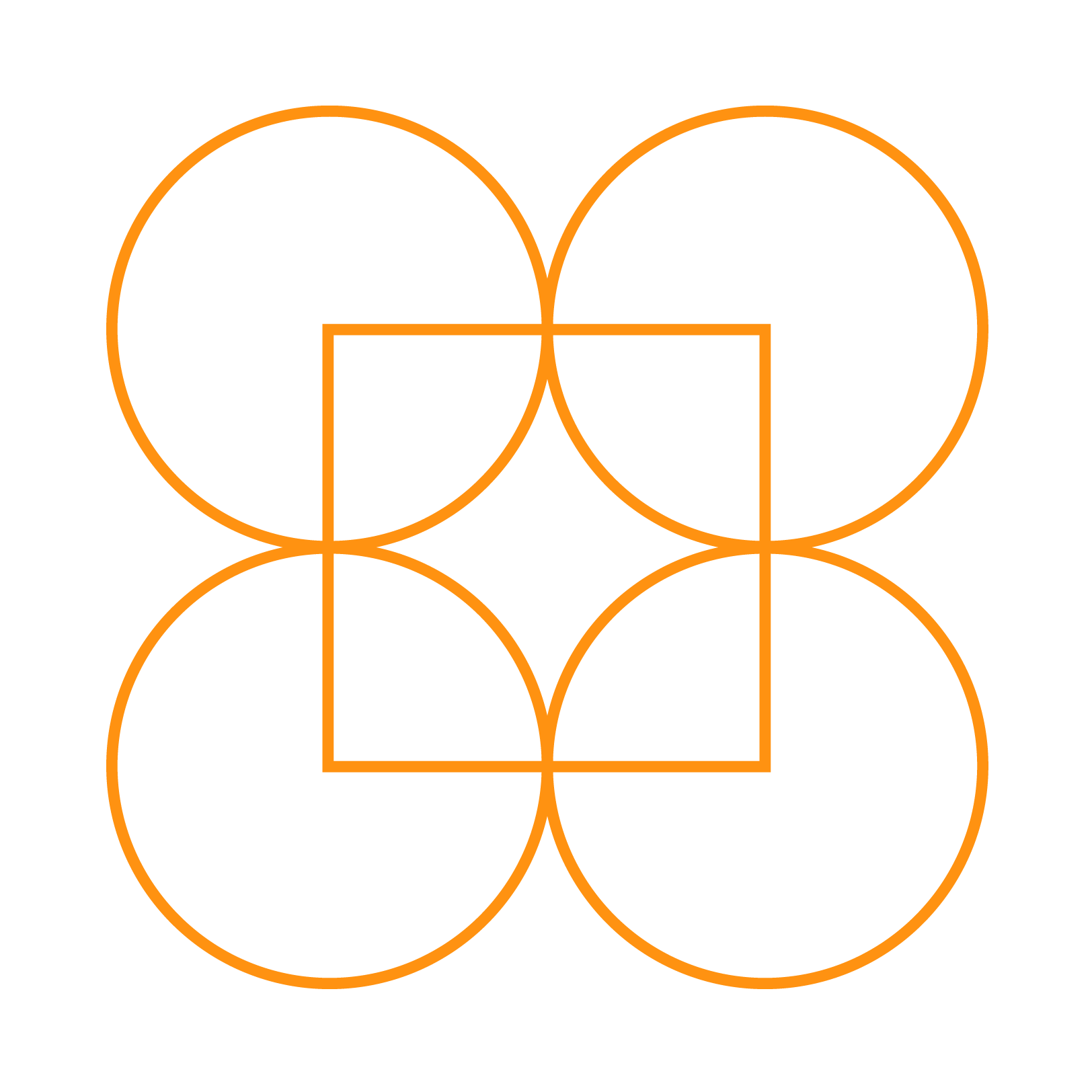 Hybrid apps are a mix of both native and web solutions. A good hybrid mobile app has all the features of a native app, but it is a combination of the features expected from both web apps and native apps.
Hybrid app development incorporates the native app elements, but it is created using HTML5, CSS, and Javascript, and it requires WebView. Namely, the code in the hybrid mobile app development uses these languages to create the app and wrap it up into a shell that looks like a native app, which means that it is downloadable. Webview is what allows this to happen.
Get in touch
Advantages of a Hybrid App
This is one of the advantages of hybrid mobile apps over web mobile apps. More precisely, Webview plays the role of a web browser and allows the app to perform perfectly. Moreover, since they are web apps incorporated in a native shell, hybrid mobile apps are easy to update, anytime you want.

One of the best things about hybrid app development is that it creates apps which utilise the device's internal APIs. This means that the hybrid apps use all the device features, like the camera, storage, contacts and others.

Native apps require specific coding skills and they take a lot of time to develop, which is one of the things that increase their price. On the other hand, the existing knowledge of HTML, CSS and Javascript can be utilised for excellent hybrid app development. Moreover, once hybrid app development companies create apps, these apps are available across all platforms: Android, iOS and others. There is no need to create different versions of the same app since this one can perform on all devices.
What Makes a Good Hybrid Mobile App?
When users cannot find the difference between hybrid and native mobile apps, this is the sign that you developed a great hybrid app. However, for developing such an app you need experienced mobile developers who understand both native and web app technologies.
Our engineers do it all - they deliver customised mobile applications for all mobile platforms, and offer swift hybrid mobile applications development without compromising the quality of the product.
We are driven by challenges. When we develop new mobile apps we push technological boundaries, asking questions and identifying potential problems so that we can create resilient apps for the future.
Talk to us today.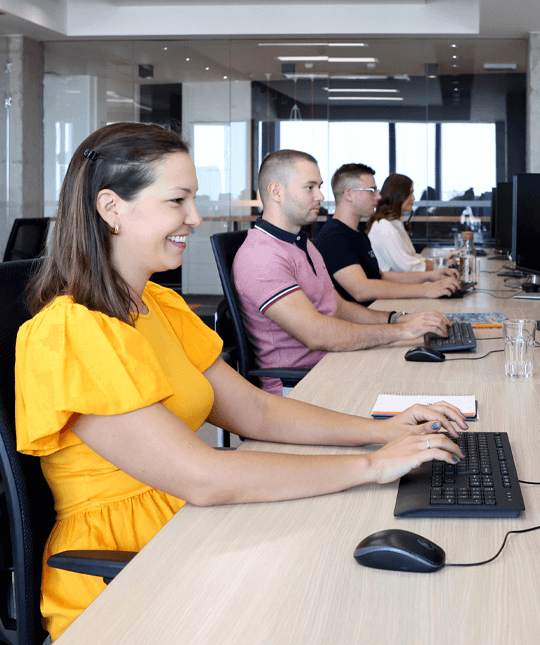 How to
Choose a Software Company

for Hybrid Development?

For hybrid mobile app development, you will need developers with deep domain and technical knowledge who have mastered HTML, CSS and Javascript, and have experience in creating hybrid mobile apps from scratch. There are a few steps that will make the process of choosing the best software company easier for you and allow you to make the best decision:
Create a list of requirements for your Mobile app development
Create a list of potential Mobile app development partners
Be sure to validate their domain expertise and technical knowledge
Check if they have all roles needed for your project
Get to know them and their company culture
Ask for references and case studies
Confirm they can help with support and maintenance of your hybrid app after the development
Make a shortlist of companies and make a pros and cons list for each one
Negotiate terms and pricing
Our Process
Get to know us, our work methodology and our company culture. We know that there's no "one-size-fits-all" solution when it comes to software development. This is why we want to learn more about your project's needs to match you with the right software developers from our 750+ professionals.
Unsere Stärke in Zahlen Kunden, die uns vertrauen
Our tech stack: designed to work with yours
Java for Android
React Native
Objective-C
Node.js
Phone Gap
Swift
Cordova
HTML
CSS
Gulp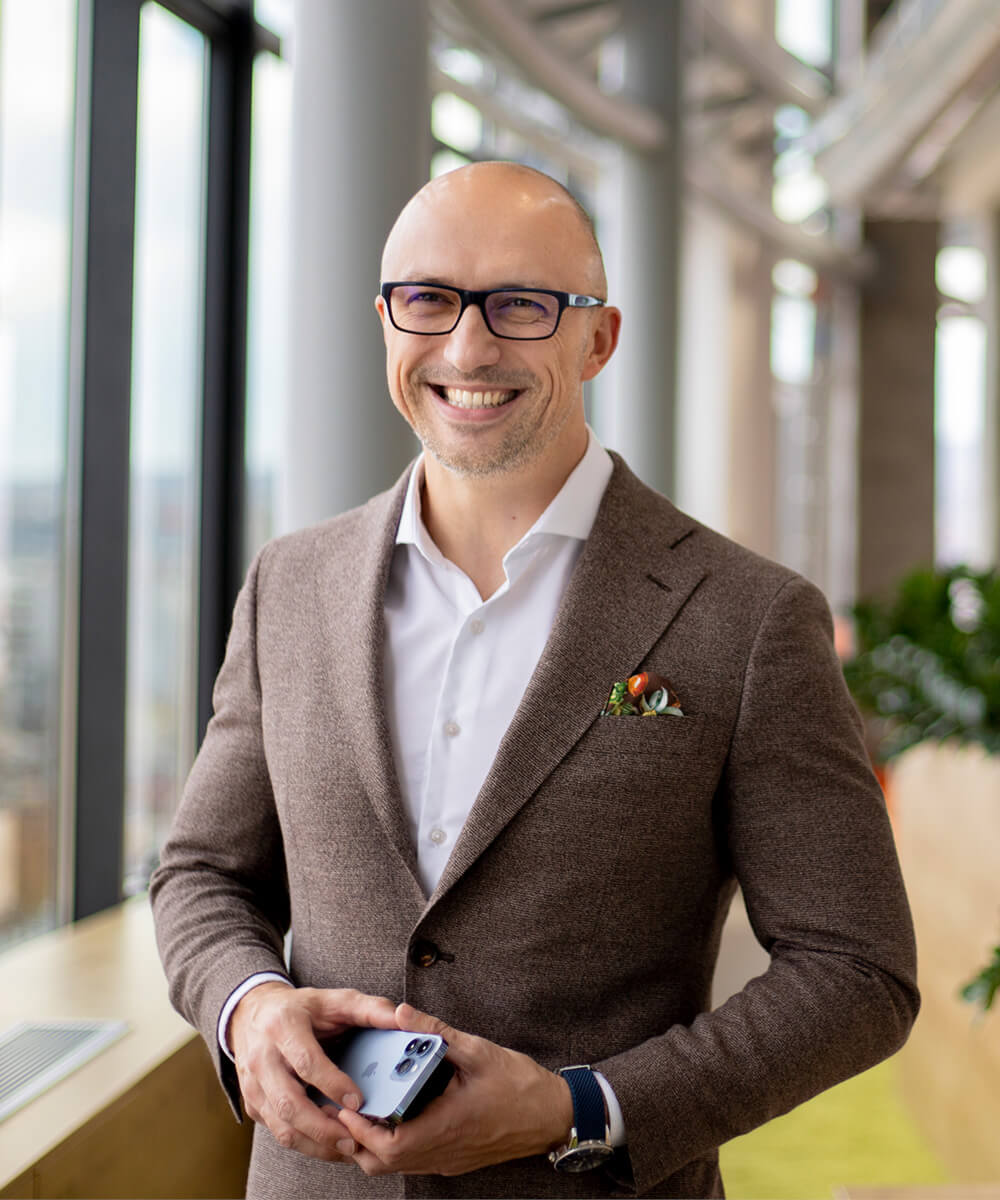 Saša gründete Vega IT vor 15 Jahren zusammen mit seinem ehemaligen Mitbewohner Vladan an der Universität. Ihr Traum, ein IT-Unternehmen zu gründen, hat sich zum führenden Softwareentwicklungsunternehmen mit mehr als 350 Entwicklern in Serbien entwickelt. Wenn Sie lieber eine E-Mail senden möchten, wenden Sie sich bitte an sasa.popovic@vegait.de.
Echte Menschen. Echte Profis.
VEREINBARE NOCH HEUTE EIN TELEFONAT.
Schicke uns deine Kontaktdaten und eine kurze Beschreibung deines Anliegens, und wir melden uns innerhalb von 12 Stunden bei dir.